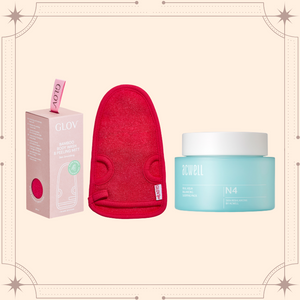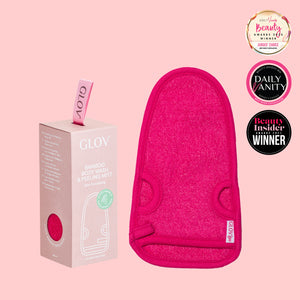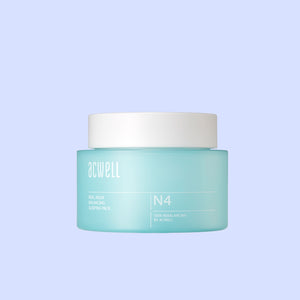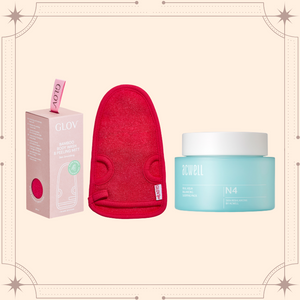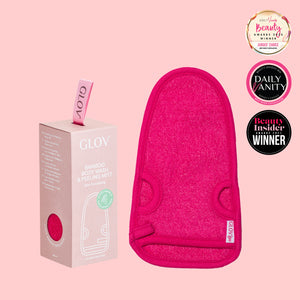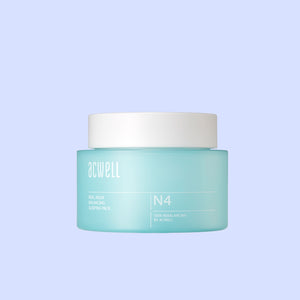 On Sale
Rest & Relax Night Care Set
Planning to prioritise getting your wellness back on track? Macqueza's very own curated Rest and Relax Night Care bundle is designed to pamper and recharge you for the next day!


Set includes:

Glov Skin Smoothing Body Massage will allow you to say goodbye to uneven, bumpy dry skin, and is confirmed by research to improve skin condition and firmness, as well as reduce cellulite appearance due to the product's properties of natural bamboo fibres that help to smooth skin and stimulate blood. Reusable for up to 3 to 6 months.

Acwell Real Aqua Balancing Sleeping Pack is a non-oily and gel-based cream specially formulated for dry, dull and sensitive skin types; this moisturising face cream is enriched with refreshing minerals from Jeju Island specially formulated to give you a younger and refreshed complexion that lasts all day--without any feeling of stickiness or residue.

How To Use
Simply pair Glov Skin Smoothing Body Massage with your favourite shower gel, or just water! Massage body in gentle circular motions towards the the placement of your heart, from ankles to knees, and knees to stomach. For visible results within 3 weeks, simply simply use 3-4 times a week, massaging in 30 circular movements each time.

After balancing your skin with a toner or serum, extract an adequate amount of the Acwell Real Aqua Balancing pack onto your palm, before gently applying it onto the areas of your face and neck. For a maximised experience, lightly pat the cream into your skin for better absorption
Ingredients
Glov Skin Smoothing Body Massage
Composition: 90% bamboo fiber, 10% polyester
Acwell Real Aqua Balancing Sleeping Pack
Purified water, propanediol, glycerin, butylene glycol, ammonium polyacrylic loyldimethyltaurate, caprylic/capric triglyceride, pentaerythrityl tetraethylhexanoate, 1,2-hexanediol, di Pentaerythritylhexahydroxystearate/hexastearate/hexarogineate, cetearyl alcohol, hydroxyacetophenone, seawater, ethylhexyl palmitate, ethylhexylglycerin, behenyl alcohol, xanthan gum, cetylethyl Hexanoate, Disodium EDTA, Indian Mulberry Leaf Extract, Indian Mulberry Flower Extract, Polyglyceryl-10 Oleate, Hyaluronic Acid Hydrolyzed Hyaluronic Acid, Purslane Extract , Sodium Hyaluronate Ivy Gode Fruit Extract, Hydrogenated Lecithin, Eggplant Fruit Extract, Holy Basil Leaf Extract, Yakko Wheat Extract, Jojoba Seed Oil Sedum Extract, Wool Gold Root Extract, True Coral Extract, Celery Extract, Sheep cherry tree fruit extract, licorice root extract, hemp extract, saccharide isomerate, polyquaternium-51, rosemary extract, citric acid, sodium citrate, ceramide NP