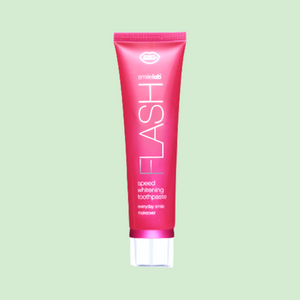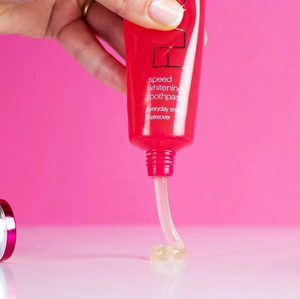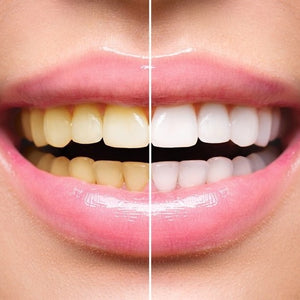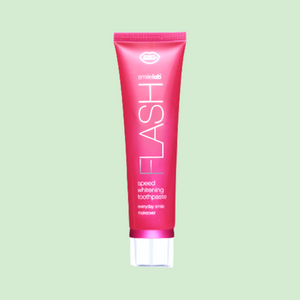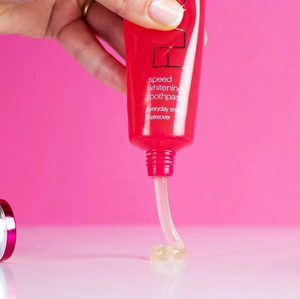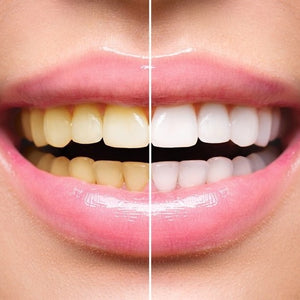 On Sale
Smile Lab FLASH Speed Whitening Toothpaste
Smilelab® FLASH Speed Whitening Toothpaste offers real whitening results. Get ready for extreme purifying capabilities that will give you a refined smile and quick fresh breath. You'll be prepared for any close encounter.
The Smilelab FLASH Speed Whitening Toothpaste offers a real everyday whitening experience. Get ready for ultimate purifying properties giving you an instant fresh breath and a refined smile, ready for close encounters anytime. This product works great under stress and will change the way you feel about your smile in a flash, providing you with flawless perfection in just 15 minutes, and preparation for any close encounter:
- High-end whitening toothpaste
- Superior cleaning and hygiene properties (ASC™)
- Instant fresh with breath control™
- Triclosan free, SLS free, Cruelty Free, Vegan Friendly
- Designed for good looks – in every way
How To Use
Use twice per day for the whitest, cleanest smile ever. Brush thoroughly and spit out when finished.
*Dental check-ups every 6 months recommended.
Ingredients
Hydrated Silica, Sorbitol, Aqua, Glycerin, PEG400, Limonene, Sodium Saccharin, Carrageenan, Sodium Lauroyl Glutamate, Tetrasodium pyrhophosphate, Cellulose Gum, Sodium Chlorite, Methylparaben, Sodium Fluoride 1200ppmF.