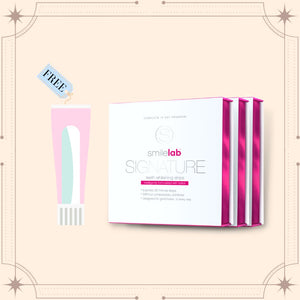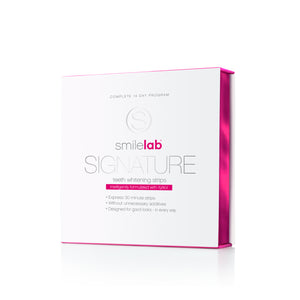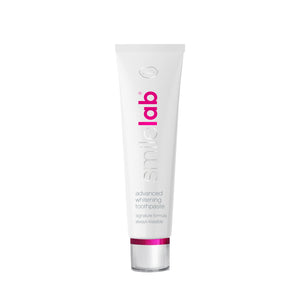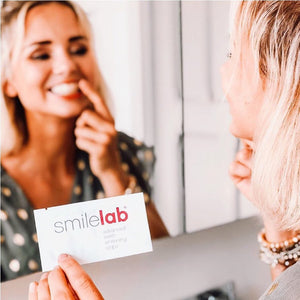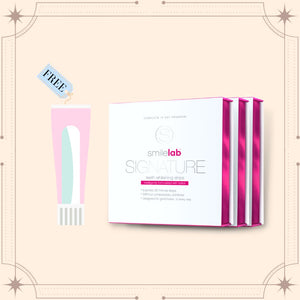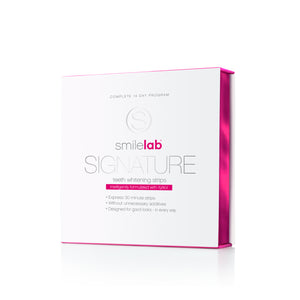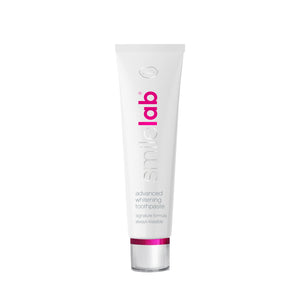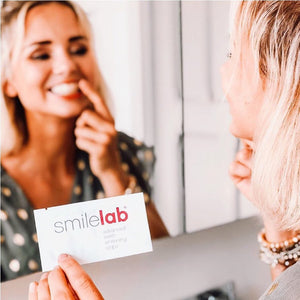 On Sale
Smile Lab Signature Advanced Teeth Whitening Strips Bundle Set
Commit to a brighter smile, and whiter teeth with this curated set designed make you laugh more!
This bundle sets includes:
3 boxes of Smile Lab Signature Advanced Teeth Whitening Strips (RRP $179.70)



Using advanced methods, The Signature Advanced Teeth Whitening Strips will give you an all-in-one gentle smile care treatment, leaving your teeth whiter, cleaner and more healthy. This product is formulated by dental professionals to improve dental health by combating harmful bacteria and plaque, as well as prevents tooth decay and gum diseases. It also contains Vitamin E which promotes healthy strong gums and protects against inflammation. This is a complete 14 days teeth whitening treatment kit. The box contains 14 double pouches with pre-dosed strips for upper and lower teeth. 7-14 days treatment time.

Free 1x Smile Lab Toothpaste (RRP $15.90)



Smile Lab's Whitening Toothpaste offers an authentic whitening experience everyday. Formulated by dental professionals with the use of Xylitol, this product is equipped with superior cleaning and purifying properties that will ensure you are always kissable. 
The world's most famous teeth whitening system
Superior technology, super easy to use.
Fast results with no sensitivity issues
Superb cleaning and hygiene properties
How to use
Smile Lab Signature Advanced Teeth Whitening Strips
Strip On: Apply the long strip to your upper teeth (gel side to teeth surface) and the short strip to your lower teeth area, adjusting with your fingers to smooth out any creases. Fold the excess part of the strip to the back side of your teeth.
Strip Off: After 30 minutes, carefully pull out the strips to discard immediately, brushing or rinsing away any excess gel from your teeth.
Instead of your old toothpaste, combine Smile Lab Signature Advanced Whitening Toothpaste with Smile lab advanced purifying toothbrush twice per day for the whitest, cleanest smile ever.
Ingredients
Smile Lab Signature Advanced Teeth Whitening Strips

Glycerin, Aqua, Methylcellulose, Xylitol, Sodium Chlorite, EDTA, Citric Acid, Menthol
Smile Lab Signature Advanced Whitening Toothpaste 
Hydrated Silica, Sorbitol, Aqua, Glycerin, PEG-400, Limonene, Cellulose Gum, Carrageenan, Sodium Lauroyl Glutamate, Tetrasodium pyrophospate, Sodium Saccharin, Methylparaben, Sodium Chlorite, Sodium Fluoride 1200ppmF, CI45430.