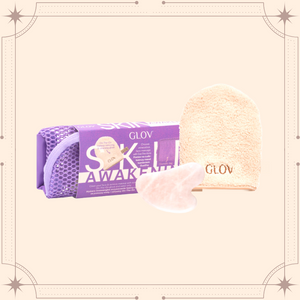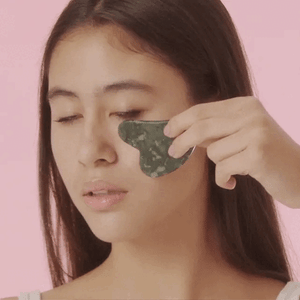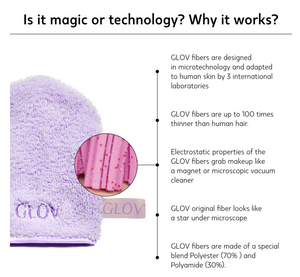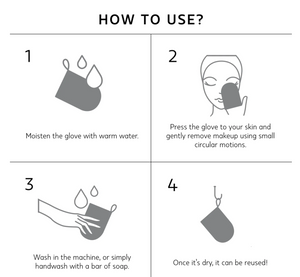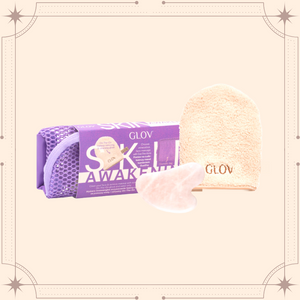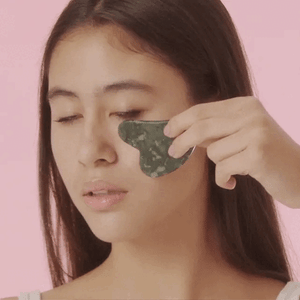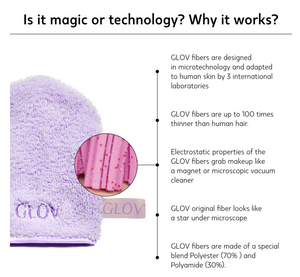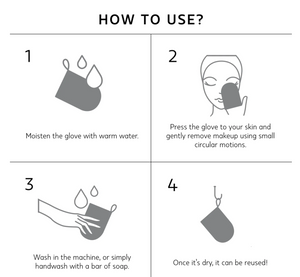 On Sale
GLOV Skin Awakening Set
Do you have puffiness and irritation on your face? Use Glov Skin Awakening Set for the best reliever!

The Glov Skin Awakening Set is a curated 3-piece set specially designed to combat these skin concerns, consisting of the iconic patented On-The-Go Cleanser mitten, Gua Sha face massage stone crafted from rose quartz properties and a stylish cosmetic bag that is sure to fit into any travel bag!
Glov On-The-Go is an innovation mitten that can be used on the daily basis to cleanse the face, whether you are a makeup enthusiast or not, with just the addition of water, and is specially designed to meet the needs of a busy modern woman. Made with Glov's exclusive patented Original Fibre technology, this multitasking glove cleanses your skin pore-deep, and gently lifts all traces of dirt and makeup while preserving your skin's pH levels--replacing any need for cotton pads and other cleansing products like cleansing oils with its reusable nature!

Rose Quartz Gua Sha's face massage stone will create the perfect opportunity to pamper yourself and your skin; the incorporated design of the Rose Quartz stone allows elimination of dark circles and puffiness, providing an increased glow and energy to the skin's appearance. Furthermore, its unique and alluring heart-shape is deliberately constructed to reach all areas of the face, tightening the skin complexion and improve the emergence of natural facial contours.
How To Use
Glov On-The-Go: In order to maximise your Glov On-The-Go experience, wet the product with warm water before lightly squeezing, and you can start cleansing right away!

Wearing the glove on your hand, direct it towards the part of your face you wish to clean and hold it for a couple of seconds while applying gentle pressure, before starting to massage your face gently, as if you were using a traditional cotton pad, and see the magic of well-removed makeup for yourself! For a deeper skin cleanse, simply repeat the process with the clean side of your On-The-Go.

The On-The-Go is reusable for up to 3 months! To ensure longer preservation of its condition, please clean it after every use with the Glov Magnet Cleanser or any gentle soap bar.
Glov Gua Sha: Utilising the tool's smooth edges, gently glide across the skin surface for the duration of two to ten strokes, applying gentle pressure as you do so. You should not feel pain, however a slight discomfort may be the sign of facial release! This product is also suitable for massaging the neck areas and relieving any found discomfort or tension.
Ingredients
Glov Original On The Go
80% polyester, 20% polyamide.