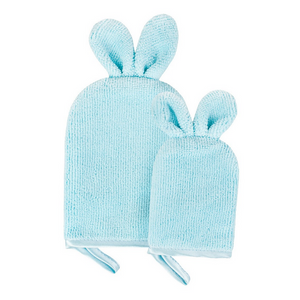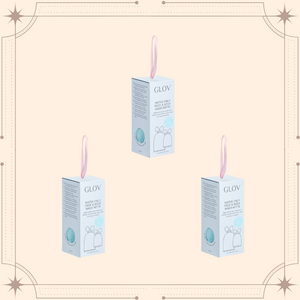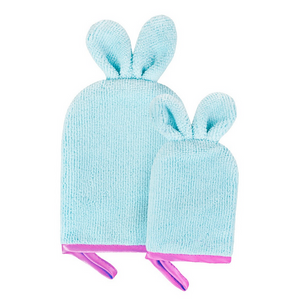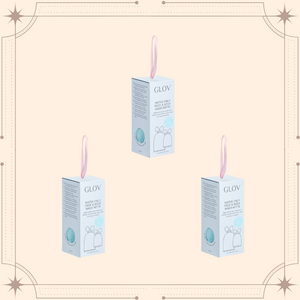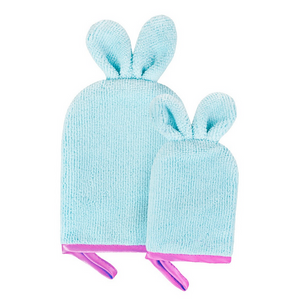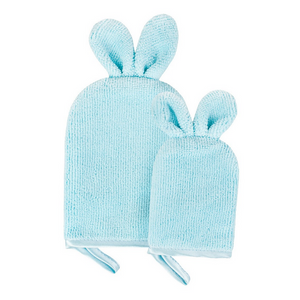 On Sale
Glov Kids Body Cleaning Bundle Set (3pcs)
The bundle set consists of 3 pieces of Glov Kids Body Cleaning Set.
Make cleaning fun & full of laughter for you & your kids with GLOV Happy Cleaning Set! The daily washcloth is ready to use with just water, making it safe for babies. You can now remove pen marks, food stains, or mud with a few swipes. It's so lightweight & compact, you can bring it everywhere with you.
This cleansing set consists of 2 different-sized face and body cleansing gloves, each made to suit one adult and child that is specifically made to suit the sensitive and delicate skin of newborns, yet is able to gently lift all traces of dirt and impurities through the simple addition of water, such as marker ink and food stains.
Furthermore, this product is harmful substance free, and will make cleaning fun for both parent and child!
The product has been registered by the Vegan Society organization as vegan - it does not contain animal-derived materials and is not tested on animals. Can be machine washed at max. 30 Celsius degrees. The product has obtained a positive opinion of the Institute of Mother and Child.
It is reusable for up to 3 to 6 months. Say goodbye to harmful soap and chemicals, and hello to Glov!
Composition
80% polyester, 20% polyamide
How to use
Wet the product with warm water and start cleaning away!
When you're done, simply rub the glove with our orange oil-rich Magnet Cleanser, wash with warm water, and hang dry!
Ingredients
Composition: 80% polyester, 20% polyamide