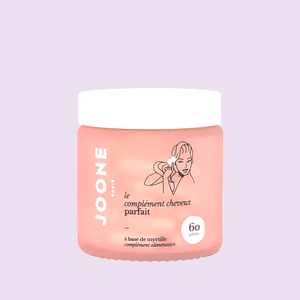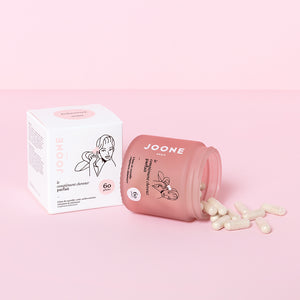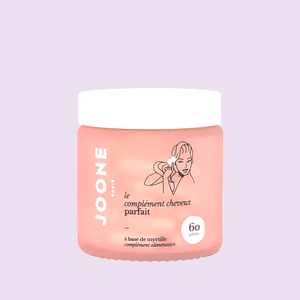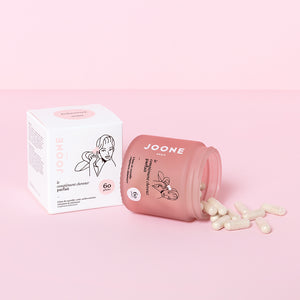 On Sale
Joone The Perfect Hair Vitamins for Hair Loss Supplement Bundle Set
This hair nourishing treatment set is designed for all women, especially young mothers after childhood, for a natural solution to achieve revitalised hair.
This bundle sets includes:
3 Joone The Perfect Hair Vitamins for Hair Loss Supplement (RRP $162)

This Perfect Vitamin designed to treat hair loss concerns is suitable for all women to use. Compatible with breastfeeding and vegan diets, this plant-based formula reduces hair breakage and sebum secretion, instead promoting the growth of strong and health hair. Furthermore, there is no addition of chemical additives.
Free 1 X full sized product will be included in the bundle
How to use
Take 2 capsules of The Perfect Hair Vitamins for Hair Loss Supplements per day with a glass of water. To achieve the optimal effectiveness of this treatment and regenerate the hair bulb, we recommend a 3-month usage of this product. Seek the advice of a healthcare professional before use.
Ingredients
Joone The Perfect Hair Vitamins for Hair Loss Supplement
- Cystine - L-Methionine - capsule shell: pullulan, purified water, gelling agents: carrageenan, pectin - dry extract of Stinging Nettle (Urtica dioica L.) - Zinc gluconate - Yeast enriched with selenium - dry extract of Bilberry ( Vaccinium myrtillus L.) – anti-caking agent: magnesium stearate - copper gluconate - Vitamin B6 (pyridoxine hydrochloride) - Vitamin B8 (D-Biotin).