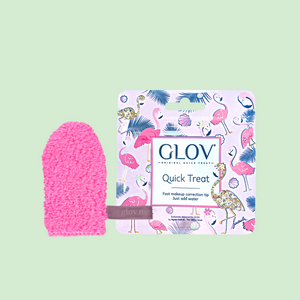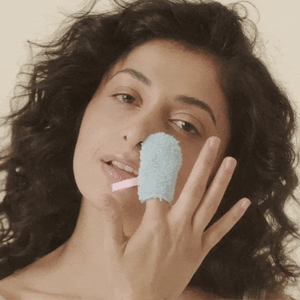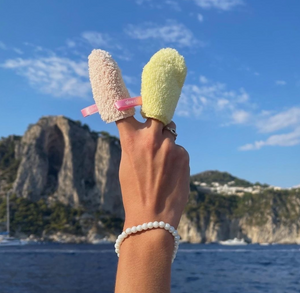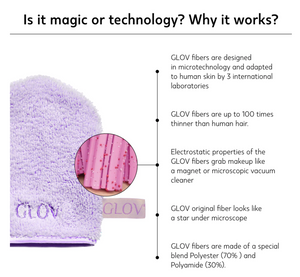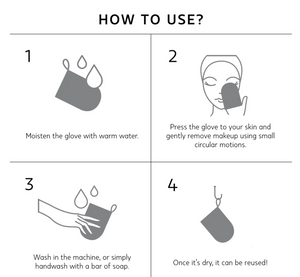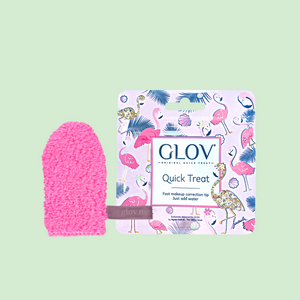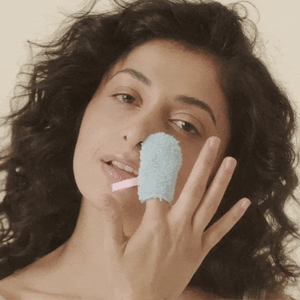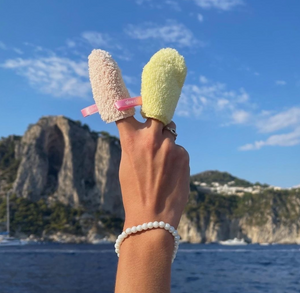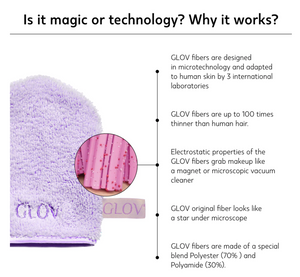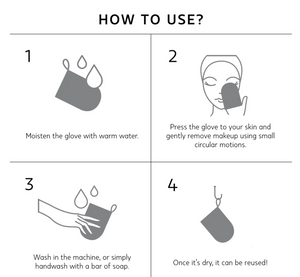 On Sale
Glov Original Quick Treat
GLOV Quick Treat is a mini-makeup corrector that is compact and lightweight, and allows you to effortlessly adjust smudged or smeared makeup in the blink of an eye.
Be it a long day at work, partying with friends, watching a sad movie - there are plenty of situations that causes that "panda effect' around your eyes.
This handy gadget was created specially for you eyes, and its small size makes a perfect fit for slotting into your purse, allowing you to do quick touch ups on your makeup look whenever you need--on the go!
Suitable for every skin type due to the nature of how delicate the material is and its antibacterial properties.
Colours
Cheeky Peach, Pink, Rosy Rosie, Very Berry, Bouncy Blue 
How to use
Simply place the mini-product on your finger, slightly moistening it with water to gently remove any excess or unwanted element of makeup residue or smudging.
To maintain the condition of your quick treat, simply cleanse with Glov's Magnet Fiber Cleanser or any cleansing agent, before letting it hang to dry for its next use!
Ingredient
80% polyester, 20% polyamide.