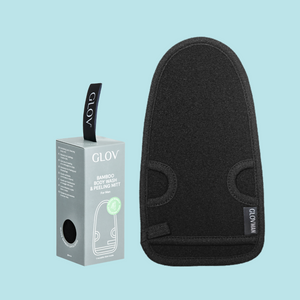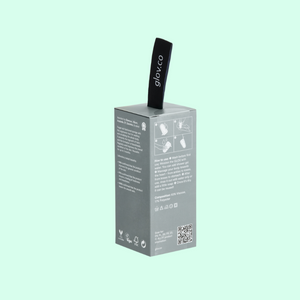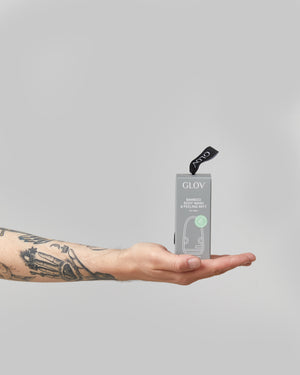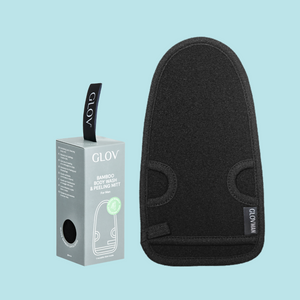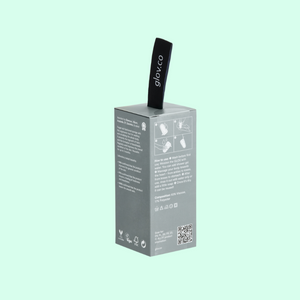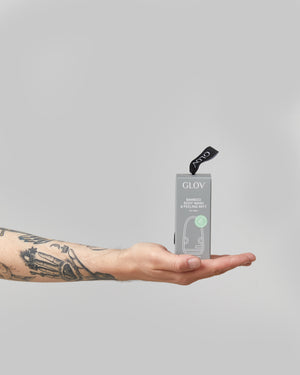 On Sale
Glov Body Wash And Peeling Glove For Man
Exfoliate while in the shower with GLOV Man body scrub. With washing and peeling in one, replace your old, traditional sponge with a new, improved version from GLOV. With a convenient shape that prioritises easy use, this 2 in 1 tool effectively and thoroughly cleanses the body, also providing a gentle peeling and exfoliating dead skin cells. Thanks to this, it eliminates the formation of blackheads and clogging of pores.

Men's skin has its own care requirements, due to its naturally thicker texture and higher rate of oil secretion. Glov Man responds to these needs, providing them with maximum effect and minimum effort and time spent in the bathroom.

Moreover, it is practical, has a comfortable shape, a discreet black color and a small size. Thanks to this, you can put it in a bag to the gym or swimming pool and use it after training or take it on a trip.

Reusable up to 3 months.
How to use
To use the Glov Body Wash And Peeling Glove For Man, simply pair this product with your favourite shower gel, or just water!
Massage body in gentle circular motions before washing and hanging to leave dry after use.

Ingredients
Composition: 90% bamboo fibre, 10% polyester.