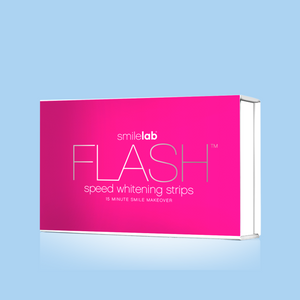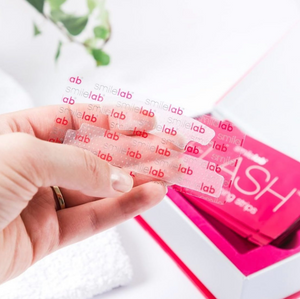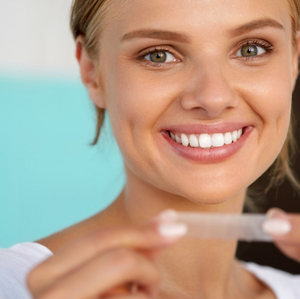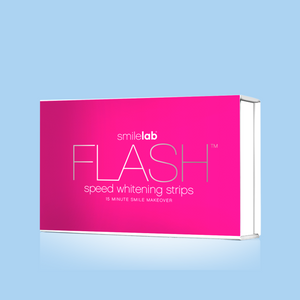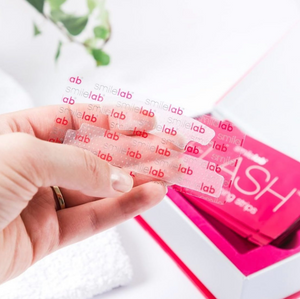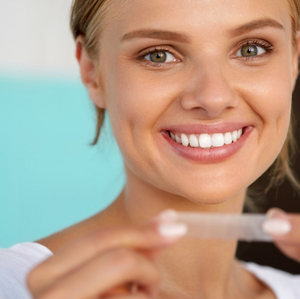 On Sale
Smile Lab FLASH Speed Whitening Strips
Smile Lab FLASH Speed Whitening Strips perform well under stress and will improve your opinion of your smile in an instant!
This quick treatment will provide you with final perfection in just 15 minutes. When you're in a hurry, and a normal smile care or make-up routine is out of the question, the FLASH™ speed whitening strips will brilliantly fit in and deliver the magic you need – just in time for that important dinner, date, photo shoot or party. Being the fastest teeth whitening strip ever, this "makeup strip" fits into your quickest routine (15-20 min) with excellent cleaning and hygiene properties
How to use
FLASH speed whitening strips are not a consecutive treatment. Simply use a strip when you're in hurry for a smile boost. 
Strip On: Apply the long strip to your upper teeth (gel side to teeth surface) and the short strip to your lower teeth area, adjusting with your fingers to smooth out any creases. Fold the excess part of the strip to the back side of your teeth.
Strip Off: After 15-20 minutes, carefully pull out the strips to discard immediately, brushing or rinsing away any excess gel from your teeth.
Ingredients
Glycerin, Aqua, Methyl cellulose, Xylitol, EDTA, Sodium chlorite, Citric acid, L-Menthol.