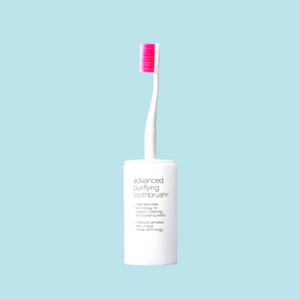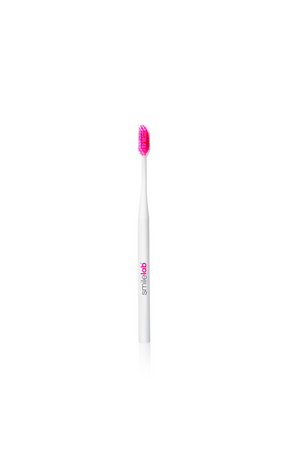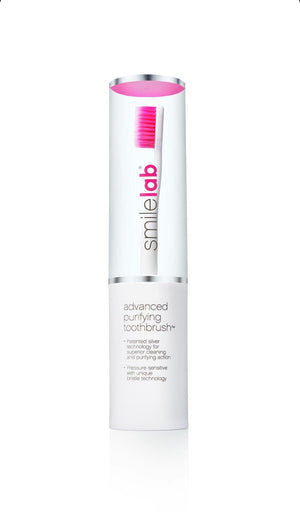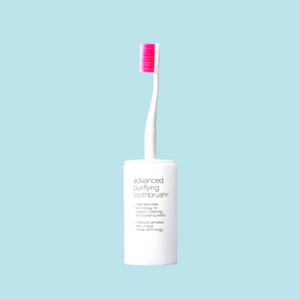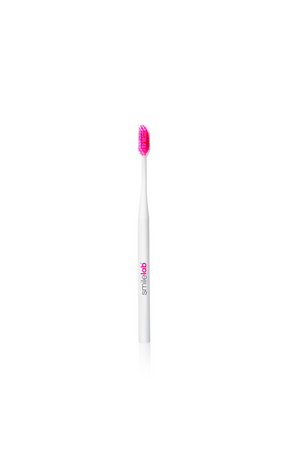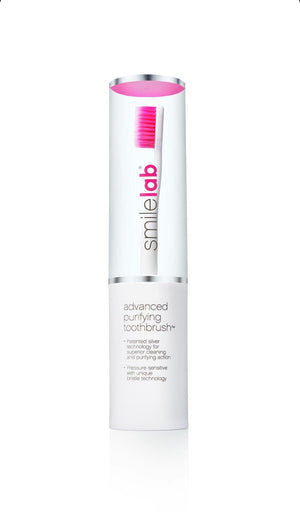 On Sale
Smile Lab Signature Advanced Purifying Toothbrush
The SIGNATURE Advanced Teeth Whitening Toothbrush is a must-have for every smile care routine, with its mechanism not only being ultra fast and effective for stain removal, but is also self-purifying to resist any unwanted bacteria residue that would normally be found residing in a regular toothbrush. With this patented silver technology for superior cleaning and purifying action (ASC™), the concept of Clean just became a daily toothbrush that is able to achieve an ultra-fast and effective perfect result:
- Pressure sensitive with unique bristle technology
- Smart multi-surface bristles clean better and faster
- Easy interdental cleaning (between teeth)
- Super light and comfortable handling
- Designed to make you look good
How to use
Instead of your old toothbrush, stroke bristles of The SIGNATURE Advanced Teeth Whitening Brush on dry teeth with toothpaste until they are covered and wait 60 seconds. Avoid eating/drinking for 5 minutes.
Repeat 2-3 times per day. Avoid if you have gum problems, related allergies or are pregnant/breast feeding. If in contact with eyes, rinse thoroughly with water.
*Keep out of reach of children. Keep away from heat & direct sun light.