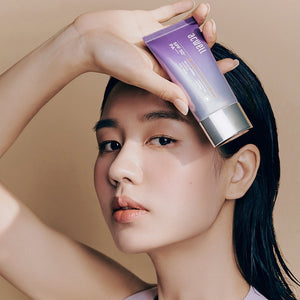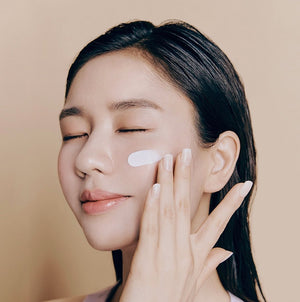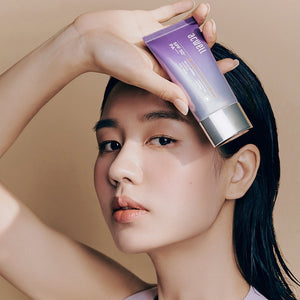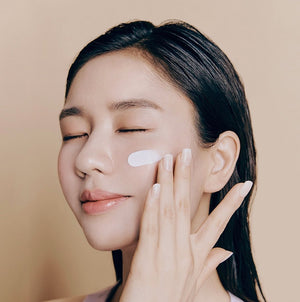 On Sale
Acwell Solar Defense Licorice Sun Cream SPF50+
With a double-filtered chemical and physical formula, Acwell Solar Defense Licorice Sun Cream is effective in blocking out all four harmful sun rays (UVA, UVB, Near Infrared rays, Blue Light), and achieves the production of flowing skin with the added benefits of a non-sticky finish and toning effect. Furthermore, the addition of Lotus Flower Extract as an ingredient allows the replenishing of hydration within the skin and offers it a protective barrier.
With 10,000ppm of plant components and substances like Poterium Oficinale and Licorice Root Extract, you may use it safely even if you have sensitive skin, and this product is thus suitable for all skin types.

Sweat and Sebum resistant

How to use
1. Spread it out evenly on the face until It is complelety absorbed. It naturally brightnes and evens out your skin tone.
2. Wash off your face with a cleansing gel(or foam) gently massaging in a circular motion to remove formula when cleansing 
Ingredients
Purified water, zinc oxide, cyclopentasiloxane, homosalate, propanediol, ethylhexyl salicylate, butyl octyl salicylate, lauryl PEG-10 tris(trimethylsiloxy)silylethyldimethicone, titanium Dioxide, Niacinamide, Caprylyl methicone, Speedwell extract, Cucumber root extract, Gujujusa bud extract, Licorice root extract (100ppb), Lotus flower extract, Seaweed extract, Clove sprout extract, Bulgaris mugwort oil, Sodium hyaluronate , Spanish licorice root water (9,500ppb), calcium aluminum borosilicate, disteadimonium hectorite, magnesium sulfate, dimethicone, 1,2-hexanediol, polymethylsilsesquioxane, triethoxyca Prylyl silane, stearic acid, aluminum hydroxide, dimethicone / PEG-10/15 cross polymer, butylene glycol, glyceryl caprylate, dimethicone / vinyl dimethicone cross polymer, caprylic Reyl glycol, ethylhexyl glycerin, adenosine, dipropylene glycol, sodium citrate, tocopherol, silica, C12-15 alkyl benzoate, cerium oxide