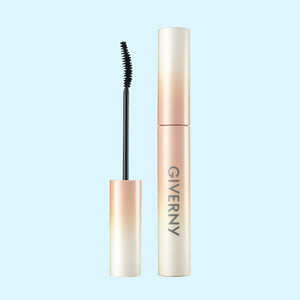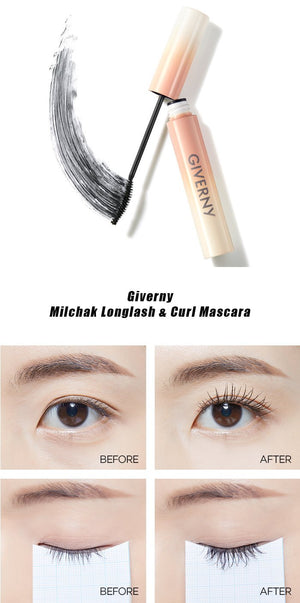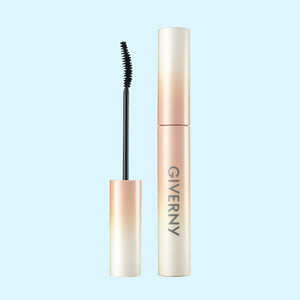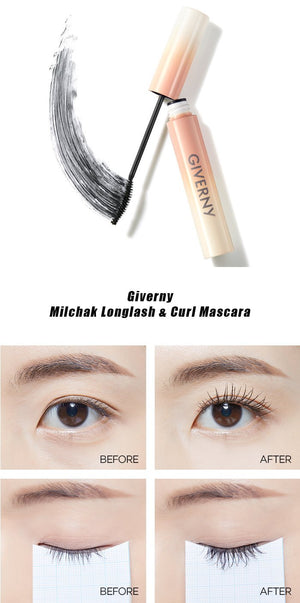 On Sale
Giverny Milchak Longlash & Curl Mascara
A mascara application tool that achieves the effect of thicker, fanned-out lashes that still look natural through its dual-fiber brush, eliminating any need for artificial lashes; the formula of these lashes will securely stick to the lashes to create a three-dimensional lash lifting effect from the lash roots, and is the perfect products for those who are aiming to achieve strong and non-droopy eyelashes.

The delicate curved wand shape of its brush is equipped to elongate lashes more effectively due to its perfect fit to the eye curve, and its formula is created using a water-proof composition that applies consistent, long-lasting treatment that maintains a beautiful and bold C-curl look without any formation of sticky residue of clumps.

Suitable for those who have short lashes.

Water, sweat & sebum resistant.
How to use
Apply the mascara at the base of your eyelashes with "back and forth" movements and through the tips to observe easy application that is also easy to remove with warm water or any makeup cleanser.

For a more bold and outgoing appearance, simply layer additional coats to achieve these results.
Ingredients
Includes a mixture of Black Bean Extract, Sesame Seed Extract, Black Rice Extract and Blackberry Extract, Glycerin, Silica, Purified Water