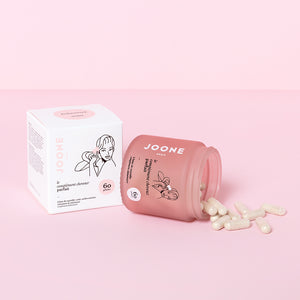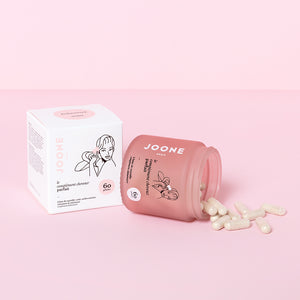 On Sale
Joone The Perfect Hair Vitamins for Hair Loss Supplement Bundle Set
This hair nourishing treatment set is designed for all women, especially young mothers after childhood, for a natural solution to achieve revitalised hair.
This bundle sets includes:
3 Joone The Perfect Hair Vitamins for Hair Loss Supplement (RRP $162)

This Perfect Vitamin designed to treat hair loss concerns is suitable for all women to use. Compatible with breastfeeding and vegan diets, this plant-based formula reduces hair breakage and sebum secretion, instead promoting the growth of strong and health hair. Furthermore, there is no addition of chemical additives.


Free 1x Joone The Perfect Cleansing Hand Spray (RRP $20)



This gentle mist formula will clean, protect and moisturise your hands with one effortless spraying gesture, allowing hand cleaning to be easier and pleasant!

Its formula is specially designed with consideration to not drying out the skin surface on hands with the use of this product, and instead offer them a hydrating barrier to lock in moisture that is suitable for all skin types.

How to use
Take 2 capsules of The Perfect Hair Vitamins for Hair Loss Supplements per day with a glass of water. To achieve the optimal effectiveness of this treatment and regenerate the hair bulb, we recommend a 3-month usage of this product. _x000B_*Seek the advice of a healthcare professional before use.
Spray an adequate amount of The Perfect Cleansing Hand Spray freely into the palms of your hands and rub the product in, then let dry.

Warning: Keep it safe at room temperature and away from direct sunlight, as well as the reach of children. 
Ingredients
Joone The Perfect Hair Vitamins for Hair Loss Supplement
- Cystine - L-Methionine - capsule shell: pullulan, purified water, gelling agents: carrageenan, pectin - dry extract of Stinging Nettle (Urtica dioica L.) - Zinc gluconate - Yeast enriched with selenium - dry extract of Bilberry ( Vaccinium myrtillus L.) – anti-caking agent: magnesium stearate - copper gluconate - Vitamin B6 (pyridoxine hydrochloride) - Vitamin B8 (D-Biotin).
Joone The Perfect Cleansing Hand Spray
Alcohol** Denat., Aqua (Water), Glycerin, Parfum (Fragrance), Citric Acid, Sodium Hyaluronate, Maltodextrin, Olea Europaea (Olive) Leaf Extract* , Hydrolyzed Gardenia Florida Extract, Gardenia Jasminoides Fruit Extract, Potassium Sorbate, Sodium Benzoate.
*Ingredient from organic farming
**Obtained from organic ingredients