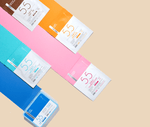 Acwell came out with new range of mask called the 5.5 Super-Fit. It has four different formulas; calming, purifying, brightening & super moist! I tried 3 of it so you don't have to! (P/s: I didn't try the super moist formula because I already have oily skin. If I tried it, I'm gonna break out even more.) 
Just like many of its 5.5 products, it'll help to restore your skin balance. Just like its name, super fit, this mask is made to adhere to your skin. Also, because it's from Acwell, all the masks are dermatologically tested! 
When I had the opportunity to try the masks, I said yes immediately! Mainly due to the fact that the haze had my skin going crazy, this was my worst breakout yet. 😦 
So, I tried the Acwell 5.5 Super-Fit Calming Full mask first! 
The key effect of the mask is non-comedogenic which basically means that the product is less likely to clogged pores! Which is basically my no. 1 skin problem since day 1. 
My first impression is that the mask is very, very thin. It almost looked like dumpling skin. Once you put it on, it looked like a second layer of your skin. It just adheres to your skin tightly and it doesn't move even if you are moving around. (And, trust me, some mask do move.) The material of this mask is different compare to others. If you looked at it closely, you can almost see a criss-cross pattern. 
What I noticed immediately, other than the thin-ness, is the amount of essence in the mask. My mask had so much essence that when I gently smooth my fingers over my mask, essence will be squeeze out. And there is even more essence left in the mask pact…. like the auntie that I am, I leathered it over my neck and body. LOL. 
On the pack, it was recommended that you leave it on for 10 – 20 minutes. I left it for the entire 20 minutes since I figured it would give my skin more time to absorb the essence (and there was A LOT). The super-fit did really live up to its name because when my 20 minutes was up, peeling off the mask felt like peeling off dry skin. 
The 20 minutes definitely gave my skin ample time to take all the essence it needed and the mask was DRY. I did notice a bit of essence left on my face so like what I do usually, I just slowly massage and pat it into my face to help it absorb it better. 
This mask is ideal for sensitive and irritated skin which is why I opted to try for this mask before try the others. It definitely did help to calm my breakout quite a bit and it looked less red the next day. Since, I only used this mask once, it's hard to gauge how effective it can be when used for multiple times. 
Okay, to the next mask, the 5.5 Super-Fit Purifying mask! 
Just like the calming mask, this mask is very, very thin. While the calming mask key effect is non-comedogenic, this mask's key effect is to cool down your skin. Again, you get your money worth with the amount of essence in the mask and the mask face. After using this, I did notice my pimples getting even more calm. 
Since it's a mint cooling sheet, sitting in front of a fan while doing this mask feels like eating mint and breathing in air.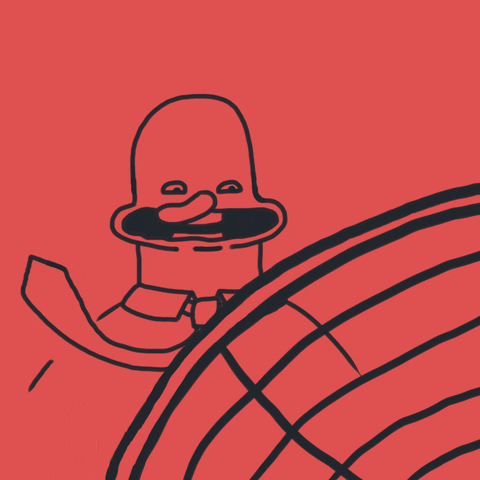 After using this, my face feels cold when I touched it. So, you know the cooling effect is working! 
Next up, we have the 5.5 Super-Fit Brightening mask! 
What makes this stand out from the other mask in this range is it's made from palm tree charcoal. This made the entire mask black instead of the usual white. Personally, I have never used any charcoal products before for whitening so I was definitely curious and excited. 
Instead of the usual transparent essence used in the previous two masks, this has more of a cream consistency. 
But other than brightening, since it has charcoal in it, it'll help to get all the dirt out from your skin as well. But, of course, it's not as efficient as a charcoal clay mask. I do love me a multi-tasking mask though! 
Although I was hesitant to try this since it was written on the mask that it helps to refresh dry & dehydrated skin and I have the opposite of dry skin. It wasn't too hydrating for me. I didn't wake up the next morning with an even shinier face. So, if you are worried about that, don't be! 
So, all in all, I would definitely repurchase any of this masks if I have the chance to! It's so worth for money because of the amount of essence in it, you definitely get every cent back with the amount of essence packed in it. 
Shop here.
See you next week! 
Xoxo, 
Claudia.