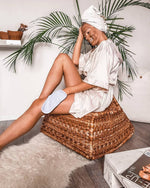 As someone who has gain & lose same weight over and over again, I know the struggles of wanting to get rid of cellulite. Since I gain & lose weight the most on my hips, it's that area which I am mostly concern about.
If you don't know, cellulite occurs when the skin overlying certain areas of fat is pulled downward to the deeper tissues by connective tissue bands. This creates an uneven surface.
Other than cellulite, this also works as an exfoliating mitt! I was really excited to use this exfoliating body mitt because I do have the occasional back acne now and then so I am also looking forward to how it will help!
Before I get into my review, GLOV Skin Smoothing Body Massage is made up of natural bamboo fibers, it smooths out the rough stuff and stimulate blood flow. There was a  research conducted that confirmed this will improve skin condition by 66% and reduce cellulite by 27% after 3 weeks of regular use.
Ok, so on to my review!
While touching it with my hands, it definitely felt rough but while rubbing it on my skin after soaking it with warm water, it felt soft enough that it doesn't irritate my skin.
I love that you can use it alone or pair it with your favourite gel. My favourite way is to pair it with a shower gel though because it lathers really well!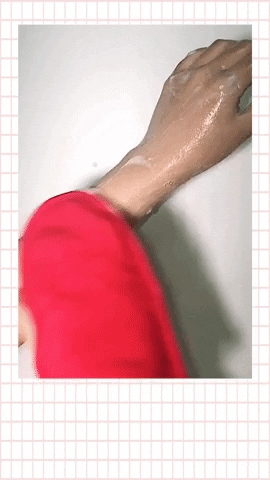 Visually, my skin still looks the same but I definitely feel that it has become so much smoother. I used it all over my body and apply body lotion after which also helps with making my skin smoother.
After the exfoliator remove all the dead skin cells, the body lotion gets easier to absorb hehe and I really do see a difference with how fast my body absorbs the body lotion.
From the start, I was really skeptical with their exfoliating claim but it really removes a lot dead skin cells that you can't see with your naked eyes.
It has only been a few days since I started using it, but I can already feel the difference with my back acne!
I highly recommend this to everyone who is facing the same problems as me! For a visual difference, it definitely takes more time & effort. But you can definitely feel it.
See you next week.
Xoxo,
Claudia.