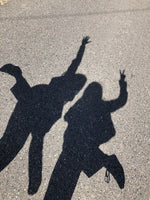 The importance of friendships remain unchanged in every stage of your life; this is because humans are inherently designed to be social creatures, and so maintaining a social connection within one's community is a fundamental need that not only helps to fortify our well-being physically and emotionally, but also enriches our everyday life with a sense of belonging and purpose.
As such, while it is still important to reserve alone time for your own personal hobbies and relaxation, sometimes assigning time to spend with friends is just what you need to relieve all that stress! So, before the year starts to get busy, here are some fun and creative ideas to truly maximise your time together. Spoiler alert: be ready to turn those gadgets off!

1. Games Night can still be fun
(Source: 7 Best Singapore-themed Board Games & Card Games for the Family)

As you know, games are amazing, and can truly bring your friendship to a whole new level.

But, wait–we're not referring to the games on your phones or computers.

Old school games can actually be just as fun, and we're sure you must have a few lying around somewhere in the house; whether its that nostalgic monopoly set you used to declare war against your siblings with, or a simple deck of cards that you can virtually use to play 27 different kinds of games with, playing such classics truly hit different, and provide an immersive experience that cannot be replicated through digital means.

And if you've given up hope of ever finding these relics of the past, there are many board games cafe places throughout the city that offer interesting concepts of combining a pleasant and calming atmosphere with such entertainment, like Settlers Cafe, which has gained traction since the rise of this trend, or Mosanco Enchanted Cafe, who provides the resources of interesting board games to cultivate your mind for an interactive and brain-teasing session!

2. Movie Night?
(Source: ApeWorks - MovieMob)
What's more fun than watching a movie alone? Watching a movie together!

There is a reason why movie nights remain unprecedented as a popular choice for unwinding: it's effortless, everyone has fun, and there's simply too many genres to choose from! You might like to stick to a specific franchise, and rewatch the entire series of Harry Potter films that will never get old, or mix things up with a horror movie you've been recommended all across your social media because that one actor you like is being featured for some reason.

This idea can also go a long way (literally), and offer endless hours of entertainment, whether you decide to do so in the comfort of hosting at your own house, choosing the safe option of Golden Village cinemas or hitting up an outdoor cinema vibe with breathtaking views that might potentially distract you from the movie at Cinewav. Plus, you can finally get to watching Zoolander and figure out the actual context behind all those memes.

In fact, why not get a headstart on your planning and book these activities through Klook, a world-leading travel and services booking platform. 

3. How about a Cooking Night?
(Source: ABC Cooking Studio comes to Singapore)
Just like our Basic Skincare Routine For Oily Skin, the action of baking or cooking requires a systematic procedure that must be carefully followed and practised for a successful result. However, that doesn't mean you shouldn't try–afterall, we've seen the mini pancake cereal recipe that's been going viral on TikTok, and we have to admit it looks absolutely delicious.

So, why not try it with friends? Simply indulging in one recreational activity a day has been found by the Journal of Positive Psychology as an effective method in cultivating the attitudes, perspective and relationships of individuals towards a more positive direction, particularly among those within the group of young adults whose minds are still actively developing. There are also several affordable options if you do not wish to face having to deal with a big mess in your own kitchen, such as the ABC Cooking Studio located in the newly revamped Funan Mall!

So, what's really stopping you from replicating Hell's Kitchen and going all Gordon Ramsay in an otherwise friendly bake-off? But, please don't actually burn the kitchen. 

4. Karaoke Night is always a hit!

(Source: Channel Your Inner Mariah Carey Because Teo Heng KTV Returns This April 19)
Confidently jamming out to your favourite song in front of friends is a meaningful activity to establish and nurture a deeper bond between each other, and let's face it–who doesn't like a wholesome karaoke session?

With the continuation of the world into a post-COVID climate, this form of entertainment has once again returned to offer a liberating endorphin release of exciting fun for all age groups, and sometimes you simply have to give in to the temptation of screaming along to Taylor Swift's Anti-Hero. With several reputable chains to choose from all over town, from a local favourite K.STAR populated within the centre of Singapore's district, to a more established sweetheart like KTV TeoHeng, be sure to visit these places to relive the good times before the pandemic!

Your Spotify playlists can also reveal a lot about your personality, so be prepared to discover whole new sides of each other, and don't be afraid to get the lyrics wrong! It's actually more fun that way. 

5. Hotpot Dinner for the Night

(Source: Top 24 Steamboat and Hotpot Restaurants in Singapore | Updated)
Alternatively, if you're not feeling up for fumbling around in the kitchen, hotpot dinners are another fun way of gathering friends together for a delicious time! It's really not difficult to see why this option is well-favoured, especially for celebrations during the holiday season. 
A rather festive ambience of an evening can be created, whether you decide to DIY it or go out; this developed bond through the sharing of a hearty meal will allow you to better understand the preferences of your friends' diverse palettes, and you can even petition to make this a regular event!
Just don't forget to bring a dish, or you might be in for some death stares.
Otherwise, Singapore's lovely culture and landscape offer some mouth-watering options to consider, from the classic Haidilao restaurant literally everyone has been to, to the novel Hotpot In A Tent dining experience presenting a new take on this food adventure.
6. Ever had a photoshoot night?

(Source: The 53 Most Instagrammable Places in Singapore in 2023 | Singapore photos, Singapore vacation, Instagrammable places)

Photoshoots don't solely have to be reserved for commemorating special occasions; even without a definite reason to celebrate, photoshoots are still a wonderful way to create irreplaceable memories with friends, and the possibilities are endless!

Want to have an overly formal photoshoot session for absolutely no reason? Or maybe you think it would be fun to completely swap wardrobes and adopt the iconic looks of each other for an iconic moment; these are all wonderful ideas for you and your friends to explore, and fully embrace your creative freedom!

Although the concept of selfies are now much more widely used for the argument of 'convenience', there is simply something about classic photoshoot styles that cannot be replicated: want to coordinate an overly-intricate group pose, or perhaps even don an experimental and fun makeup look, maybe even several?

With technology as advanced as it is today, it won't be difficult to organise such an activity either, and you won't have to prepare 17 kilograms worth of equipment just to get a good shot. With Singapore being renowned as the Garden City, it is also not difficult to find a stunning place to set up shop for an impromptu outdoor photoshoot, with lush green sceneries like the Singapore Botanic Gardens and Fort Canning Park that will make your setup look extremely professional!

7. Be real with each other for the night 

(Source: audacy)
While there are many benefits to having friends, one of the biggest blessings to these relationships are the support they are able to provide during the bad times, and also during the better days! Good friends go beyond enjoying a good time, and will offer a pillar of encouragement and motivation to boost your confidence in pursuing your dreams and ambitions.

As such, another possible interest to share would be the making of bucket lists to inspire not only yourself, but each other as well.

These lists could include more light-hearted goals you are simply excited to experience in the next few weeks, such as going for a picnic, or even the discussion of more long-term plans you might like to vocalise with someone you care about that could propel the intimacy of your friendship to the next level, and strengthen your bond.