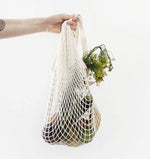 Sustainability has been a pretty active movement for the past few years. If you need a gauge, the sustainability hashtag on Instagram currently has a total of 6,456,425 posts.
While the idea of going sustainable might seem straightforward and uncomplicated, the reality is it is not as easy as it seems. It takes effort & commitment to change your whole lifestyle. 
Adopting a sustainable lifestyle is more than a hashtag or a trend on Instagram. 
Here are 5 simple & easy ways to adopt a more sustainable lifestyle: 
Opt for refillable products 

Going for refillable products instead of purchasing a brand-new product saves more bottles. 
Psst, it helps you to save money too since most of the refillables are cheaper than buying the entire product.

Look at reusable cotton pads!

There are various options on the market for reusable makeup removal pads but my personal favourite and recommendation is GLOV Moon Pad. If you've been here long enough, you would know that I did a review! 
If you're new here, I did a review!

Repurpose skincare bottles 

There are some really pretty bottles out there! So why waste it?
You can repurpose it by using it as a vase or a makeup brush holder! 

Minimal packaging please!

Try to avoid plastic packaging at all cost! 
Glass bottles are easier to repurpose.
Say no to plastic bags or its best if they used recyclable paper. 

Reusable shopping bags

Personally, this is the easiest way to get started. It's easy to get started! Just bring a recycling bag wherever you go. 
It might not seem much but you will realized that you can save a lot of unnecessary plastic bag this way. 
These are the 5 simple ways to be more sustainable! 
Let me know in the comments below if there are other ways you are using. 
See you next week! 
Xoxo, 
Claudia.