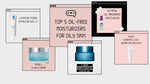 The key to a less oily skin is to stay well moisturized and hydrated. Who would have thought that adding more hydration to your face is the secret to a less oily skin? Not me.
A good moisturizer can make or break a skincare routine. As the last step, it should be able to keep all of benefits from your previous skincare products in your skin while creating a barrier to prevent dirt & impurities from the surrounding air into your skin.
As always, these products are ones that I have tried myself and really do think it has helped my skin a lot. I have tried so many moisturizers that claimed to be oil-free and made for oily skin but these are a few that I think works for me. 
One important thing to note is that although we may have the same skin type (oily), what works for me may not work for you and vice versa. What can help you to make your decision is reviews!
I found that reading a lot of reviews on different platforms helps me to gather more opinions.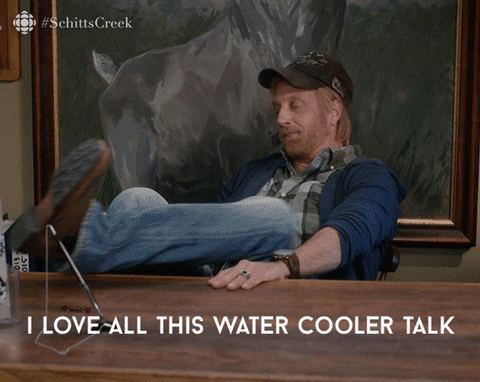 Acwell Aqua Clinity Cream
This is an award-winning oil-free moisturizer that contains Puritox Jin which is basically a plant-based blend (peony extract, witch hazel extract, licorice extract and bergamot fruit oil) of ingredients that soothe and improve skin texture, in addition to calming centella asiatica extract and hydrating hyaluronic acid.
Staying true to its name, this has a watery-gel like texture. It stays very light on your skin while still making sure your skin stays hydrated & moisturized. It gets absorbs by my skin very fast and it doesn't have a sticky residue after applying.
This is very suitable for sensitive skin.
La Roche-Posay Effaclar Duo (+)
This is a fresh gel-cream that are ideal for acne-prone skin. This new formula is made for acne marks, blemishes and clogged pores. So, if you are most troubled by those few areas in your skin, this might be the one that you are looking for.
I used this when I had a pretty bad breakout and it helped. A lot. Within a few months, my skin has almost no acne scars left. Which is pretty amazing to think about because it was my worst breakout yet.
If you are familiar with your skincare ingredients, this contains niacinamide (aka THE ingredient to look for when you are dealing with irritated/ sensitive skin. Helps to decrease redness too.)
Also, this is non-comedogenic which basically means that it doesn't clogged pores!
Clarins Hydra-Essentiel Cooling Gel
This gel-cream helps to restore your skin's radiance through its key ingredient which is leaf of life extract, a powerful natural hydration activator that boosts the skin's hyaluronic acid production.
The other key ingredient is beautyberry which contributes to making your skin look more radiant. Like all the other oil-free moisturizer, this is easily absorbed by my skin and doesn't leave a sticky residue.
Cetaphil Oil Absorbing Moisturizer
Yes, it really does absorb oil. Like all the previous moisturizer, this is very lightweight too which I really like. Although its not mentioned in its name, this has SPF 30 too so I also try to use this in the morning instead of night time.
If you have very sensitive skin, this is what you should consider. It's fragrance-free and hypoallergenic tested.
Avène Hydrance Light Hydrating Emulsion
A lightweight moisturizer that boost long-lasting hydration while preventing water from evaporating from your skin. This is non-comedogenic too which is ideal for those who are troubled with clogged pores or those who get clogged pores super easily. 
Plus, its hypoallergenic!
That's all for my moisturizer recommendation! I hope this list helps you.
See you next week!
Xoxo,
Claudia.