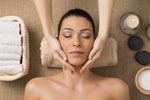 K-beauty was a trend that came and never really go. We are still going crazy for all these k-beauty skincare techniques and products, even coffee. Look at: 10-step skincare routine, glass skin, dalgona coffee, etc.
Today, we are going to talk about an interesting topic: facial massage. Since circuit breaker has not been entirely lifted, here is something that you can try doing yourself at home!
The Korean facial massaging techniques is what some Korean celebrities swear by. Such as Suzy Bae who massage her skin while double cleansing and Park Shin-hye who swears by massaging her face as it improved circulation for healthier-looking skin!
Here are the steps to a healthier, youthful looking skin!
Step 1: Reach for your favourite moisturizer or night cream!
Scoop a generous amount of it onto your hands! (p/s: remember to sanitize or wash your hands first!)
Since we are massaging our entire face and neck, you can take more than you used to.
Step 2: Add essence/ serums!
If you find that your moisturizer/ night cream might be a little too thick to massage it in properly, putting in essences/ serums can help to thin out the thick cream!
Step 3: Warm it up with your hands!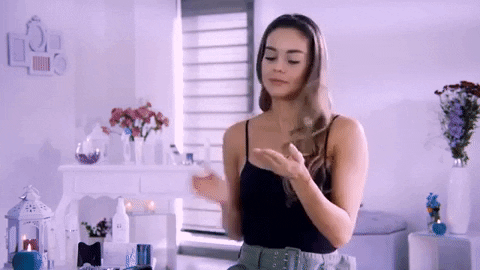 Here comes one of the most important steps: warming the product up with your hands! The warmth from your hands will push the products more into your face and let it be absorb even faster.
Step 4: pat & massage with your fist!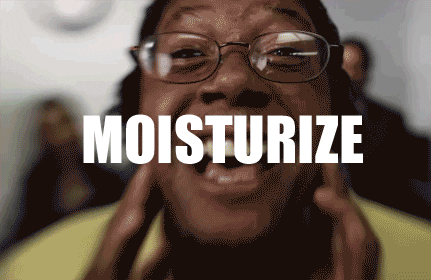 Once your palm is warmed up, start to pat in the products all over your face. After patting it in, you can gently massage your face with your fist. Now, what you want to do is to go on an upwards motion!
Start from your cheekbones & go upwards until you reached your temples. This will help to prevent your skin from sagging, which is very important.
Step 5: On the outline of your face, go downwards. 
I know I just said we have to go upwards to prevent sagging but doing this will help to reduce bloating! Which is great to do if you had supper the night before hehe.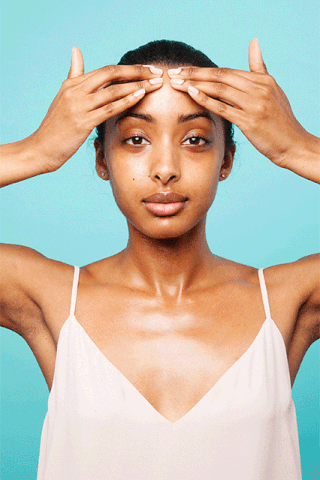 if you combined step 4 & 5 together, it should look something like this!
Step 6: massage your under-eyes!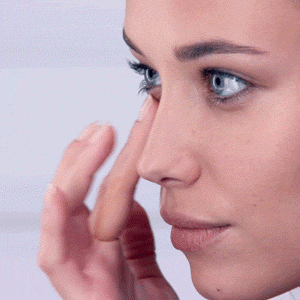 if you have serious dark eye circles or puffy eyes, massage it in an outward motion until you reach your temples! Make sure you lightly apply pressure on your temples, this will help you to relieve pressure.
Step 7: the final step is to gently massage your jaw.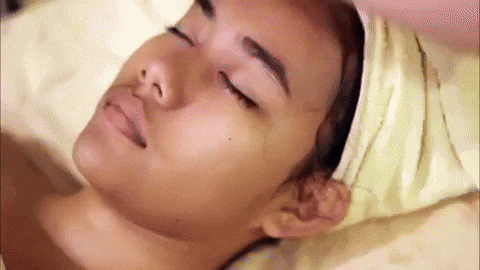 It's the same upward motion from the base of your neck to towards your ears.
And…….we are done!
Reminder that you should be gentle when doing facial massages! It may be important to press on some pressure points but not too hard.
Do it slowly & gently to fully enjoy the process!
That's all for today, I'll see you next week!
Xoxo, 
Claudia.