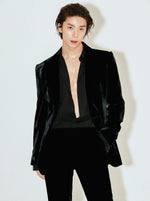 Following the Hallyu wave that went from Korea to the rest of the world, it's not a surprised that we are all still obsessed with everything that the Hallyu wave brought with it.
One of it is skincare. Since the Koreans love everything skincare, I'm not surprised that it is one of the things that they are most well-known for.
So, today I have compiled a list of tips from K-pop idols!
1. SF9's Young Bin
Young Bin's tip is one that we have all heard before which is to go to sleep early. Falling asleep sometime between 10 pm to 2 am is good for your skin. According to experts, the optimal time to fall asleep is between 8 pm to 12 am. 
2. (G)idle's Minnie
Minnie's tip is the famous "one day, one face mask" method. If you're a huge Korean skincare lover, you would have heard of this a few years ago.
3. SF9's Hwi Young
Hwi Young's tip is to keep your face wet after washing it. Don't dry your face immediately after washing it, instead go straight to toning and applying your skincare product after to lock in hydration and to prevent dryness & irritation.
4. Momoland's JooE
JooE's tip is to apply skincare products with only her ring fingers. Our ring fingers are our weakest fingers which helps you to be gentle with your skin. It might take longer for your products to absorb but if you can afford to be gentler with your skin, why not?
5. Monsta X's Ki Hyun
Ki Hyun's tip is to slap on your products.
6. KARD's Ji Woo
Ji woo's tip is to DIY face sheet mask by dampening cotton pads with your toner. This helps to hydrate your face, especially if your face is really dry. But take note to use a toner that doesn't contain alcohol if not, this will only dry out your face even more & cause sensitivity.
7. Twice's Tzuyu
Tzuyu's tip is to layer her face mask. She layers a silicone mask on top of her regular mask to really lock the moisture in and to make sure her skin gets all the benefits from the mask.
8. AOA's Seol Hyun
Seol Hyun's tip is called the seven skin method. It's a method where you layer your toner 7 times. She also says that its best if you wait till the layer is dry before you apply another one.   
Just like that, we have reached the end of this week's blogpost! Which K-pop Idol skincare tips are you trying? Let us know in the comments section down below! 
I'll see you next week~
Xoxo,
Claudia.