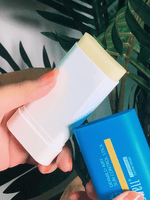 If you didn't know already, most sunscreen wear off after 2 hours. Since this is Singapore we are talking about here, we all have to up our SPF game.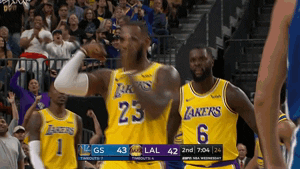 If you hate using your hands to apply sunscreen, this is the answer to all your prayers. I really love that this isn't sticky at alllll and the best part is that it just melts and adheres to your skin like a second layer. 
You can see from the swatch that it is not oily at all and its definitely matte. So, to all my oily skin girls out there, this is it for you.
It's so small and slim that you can just slot it anywhere; in your luggage, your makeup pouch. 
This is definitely one of my go-to essentials when I'm travelling. It is ideal for an on-the-go application since it's solid and compact. 
This is also ideal for on-the-go application since it has no colour! So, nobody can tell if you mess up. This has a dry consistency so you don't have to worry about your hair sticking onto your face. 
Other than face, this can be used on your body as well! For me, I am quite picky about the sunscreen I used on my body, especially if I'm on a holiday! I like something that is compact.
And I really, really dislike sunscreen that sprays and stick onto your skin really weirdly. Using liquid sunscreen is a big no-no as well. Thus, when I found this sun stick, I was so happy. Like unreasonably happy. 
Anyway, I love using this for my body and my face. Since it's really compact, the sunscreen can last you a really long time. Plus, it is basically impossible to finish using it. 
If you are particular about smell, this has no strong alcohol smell to it! I can barely smell the fragrance when I put it near my nose. 
Overall, this is really what I reach for when I'm travelling. And when I'm travelling, its convenience and comfort above anything else. 
Till the next review!
Xoxo,
Claudia.