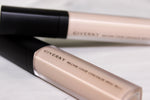 This week, I'll be reviewing the Giverny Milchak Cover Concealer! My first few makeup product is a concealer & I've sticked with the first one I used ever since.
And it wasn't because I don't try other brands, if you know me, you know I'm always buying new makeup products.
But, somehow or rather, I just find myself reaching for the same old concealer.
My criteria for concealers have always been the same:
Good coverage 
Doesn't clogged my pores and cause milia seeds to appear 
Not oily but not too drying 
My first impression is that it is very blend-able. I have use concealer that I have to warm up with my fingertips first to make it more creamy and blend-able but this definitely does not need warming up.
It has a standard doe foot applicator which makes it easy to get into the inner-corners and for spot concealing. 
Additionally, what I love about this is that it has SPF 47 & PA++ like….what?! This is the first concealer I saw that has SPF in their concealer which is always good because can you really have too much SPF? 
After doing my skincare & primer, I only had to do one swipe on my under-eye area to cover my eye bags completely.
I realized that this is ideal for spot concealing which is a technique I love doing to cover certain spots or blemish as I hate piling on layers and layers of makeup on my face. The coverage is so goooooddd.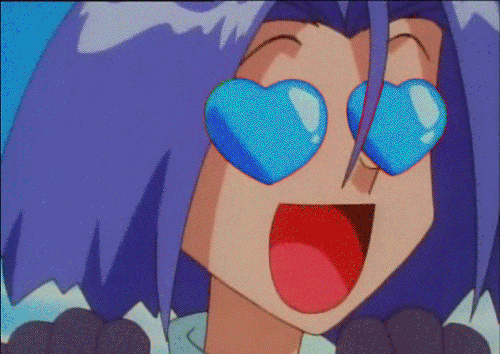 As an additional bonus, this concealer can cover fine wrinkles too!
I'm using the shade 02 petal beige which is not my exact shade. it's slightly lighter. But that's what gives my under-eye an extra perk which makes me look more awake.
However, like every other Korean cosmetic brand, the shade range is very limited. So, if you are darker than me, you might want to look for other options. 
If you have sensitive skin like me, you are in luck. This concealer did not make my skin extra irritated or itchy.
This concealer actually contain natural plant extracts such as aloe vera, broccoli and green tea which helps to moisturize skin and is anti-inflammation too. 
My final verdict is, I totally love this. It is creamy but not too oily. It doesn't dry and cause any weird cracks in my skin.
Additionally, it doesn't settle into my pores and cause any milia seeds to appear too. It makes my skin appear flawless and brighter. 
That's all for this week!

See you next week, 
Claudia :)