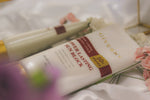 Sunblock has got to be one of the products that I'm constantly changing. It seems like almost every other month that I've a new favorite sunblock. And this month, it's the Giverny Power Lasting Sunblock. 
I first heard of this when my friend said that this can brighten your skin without leaving a weird white cast. I was definitely skeptical. Not to mention that this is from a Korean brand and most Korean brand sunscreen I used has a white cast.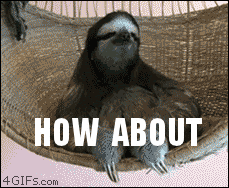 The fragrance of this sunblock is not my favorite. Actually, my preference for skincare products has always been no smell at all. However, this fragrance smells more like blueberry extract than alcohol, so it's not that bad. 

The sunblock is slightly tinted instead of the usual white color. This has skin brightening properties. Thus, for those who has dull skin and want to brighten up your skin without depending on makeup, you can try this out! 
The consistency is lightweight. Furthermore, this is water and sweat resistant! So, your sunblock can last longer under the hot sun. 
As a bonus, this has broad-spectrum sun protection. It helps to protect your skin against both UVA & UVB. 
(If you don't know what the difference is, I've linked a website here.)
I won't say that I'm very picky when choosing sunscreens but I've got to admit that I have my own list of criteria: 
No white cast 
Not sticky 
Lightweight
Not oily 
And this Giverny power lasting sunblock ticks all 4 boxes which is why I love it so much. 
P/s: I started using this "hack" for my sunscreens. Most sunscreens I used have a sticky residue so I hate the feeling. And instead of using my fingers to apply my sunscreen, I have started using a beauty blender to apply it instead. 
Final review:
White cast: ⭐️/ ⭐️⭐️⭐️⭐️⭐️
Alcohol fragrance: ⭐️⭐️/ ⭐️⭐️⭐️⭐️⭐️
Price: ⭐️⭐️⭐️/ ⭐️⭐️⭐️⭐️⭐️
Till the next review!
Xoxo, 
Claudia.